End to End Challenge Update
Sunday 26th June 2011 Here we are all set to leave lands end cold and blowy at the moment but soon turns into a heatwave as we move inland. No major problems to report. Everything going swimmingly. Arrived in the midlands for our first overnight stop at 6pm.
Monday27th June 2011 7am ready for the off...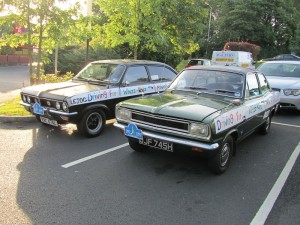 Already very hot, looks like it could be another hot day as yesterday. Black viva suffered loss of alternator bolt,but that was the only issue. Cruised up the M6 no traffic hold ups, approaching the lake district scenery getting better as we are leaving industrial England.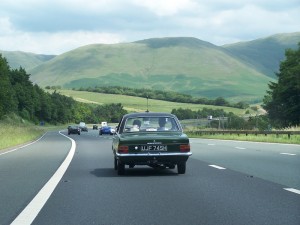 Entering Scotland.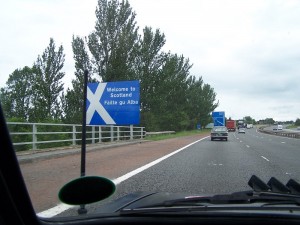 Made it to our overnight stop at Stirling weather deteriorated (got worserer) the further into Scotland we got. But the evening turned out to be fine. This section of the journey was plain sailing,we look forward to Tuesday's change in terrain and more exciting roads.
Tuesday 28th June 2011 Early start from Stirling in bright sunshine, we headed towards Fort William, stopped to take in some of the beautiful scenery.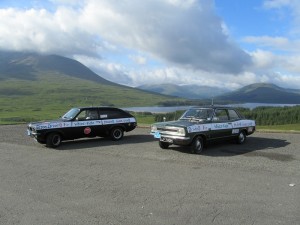 Encountered some technical distractions with the black Viva.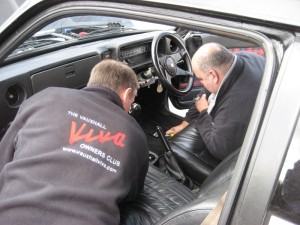 Once resolved allowed us to enjoy not only the scenery but the excellent driving roads. This took us along the shores of Loch Ness.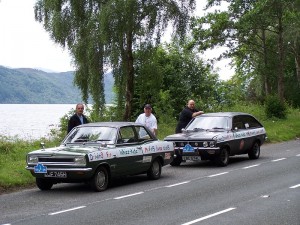 Where we stopped for a picnic lunch then on up to Inverness and onward to John O'Groats.
We made it after an 11 hour day. My green Viva continued to perform well throughout the journey with only a blown fuse. This has been a challenging, but enjoyable, trip and I thank my colleagues Danny, Fred and Paul for their support and camaraderie throughout. ALL we have to do now is get back home, this we will do via Edinburgh and the East coast, in time for the Vauxhall, Bedford and Opel National gathering at Billing Aquadrome next weekend.
Regards
Mike & friends