On the up
The extracts in this blog are taken from Ruth Ling's article for hoist magazine. The full article can be found in a back issue of hoist magazine.
Business is generally OK, says David Upton, managing director of Niko Ltd. It's about the same as this time last year, but with more enquiries pending. We anticipate an increase in both domestic sales and export. Far from having to cut back on capacity during these lean times, both Straightpoint and Niko report stepping up production to meet increased orders Niko is using the downtime to develop new products and is investing in new staff. We're developing a lightweight overhead crane for mounting into the roofs of vans and lorries, which cantilevers outside the rear or side opening of the vehicle, says Upton.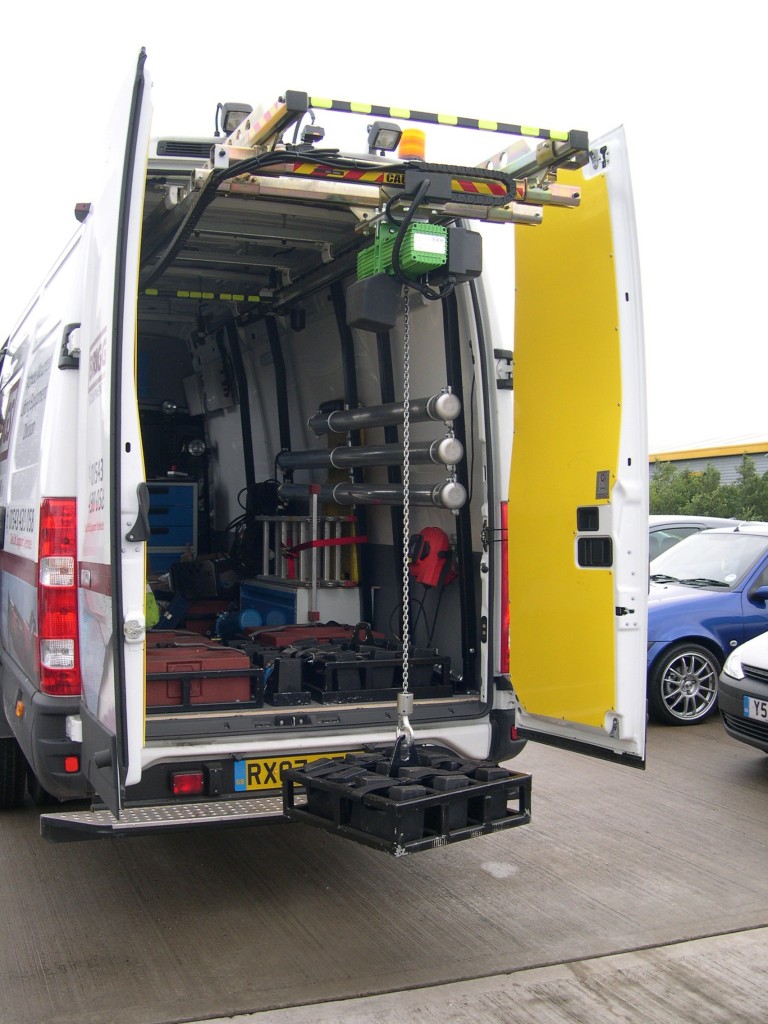 It's ideal for lifting loads up to 500kg, and can be retro-fitted to most vehicles and powered by the same 12v or 24v battery that powers the vehicle. Its Radio Control handset can be charged using the cigarette lighter of the van or lorry.
"We are constantly working with our customers to research and development existing products as well as researching new niche products to manufacture and supply. To improve on production, design and testing, we've employed a full-time fabrication engineer who is helping to reduce delivery times and cut overheads on sub-contracted fabrication work."
Staff training is very important, Upton adds. Last year Niko staff completed training programmes in sales, marketing, purchasing, material handing and forklift truck driving.
Upton says: "We have redeveloped our website and are employing new search engine optimisation techniques to ensure higher traffic from the major search engines. Increasing demand from the US and Canada has prompted us to establish a distributor in Rhode Island, called NikoTRACK. It's stocking and supplying our track and fittings, and will concentrate on the overhead conveyor and workstation bridge crane markets. We're working at building on our increasing presence in various UK markets: lifting equipment, overhead conveyors, sliding doors, fall arrest, construction and material handling and power supply for industrial machinery."
"Our Niko Scaffolding Runway System is consistently proving very successful in the construction industry, says Upton. It enables the lifting and moving of loads around any scaffolding structure. The runway system connects directly to the scaffolding system and can be used in conjunction with a hoist or winch to lift weights up to 1,600kg. It's distributed predominantly through hire companies like Speedy Hire and Concord Lifting although some construction companies buy it to re-use on future projects."
Upton expects, small growth in 2010 and further growth in 2011.