Latest News
---
by Daniel Upton on 04-03-2016
On 17th February Niko Ltd hosted an open day. The day was a great sucess and we were pleased to welcome visitors for all over the UK, demonstrate our products and shared a buffet lunch together.
Product Launch
The "Brand new" Compact van crane for low headroom mini-vans.
Showcasing
We also demonstrated the following products.
Cranes


Light cranes (freestanding/ceiling mounted)


Jib cranes (profile/articulated/I-beam)


Van/lorry cranes


A-Frame mobile gantries


Overhead travelling cranes


Lifting and handling equipment


Conveyor systems


Tool hanging systems


Scaffolding runway systems


Power supply systems


C-rail festoon cable systems


Enclosed conductor bar


Crane cables (pendent and flat)


Industrial sliding door gear


Sliding/folding door track systems


Sliding curtains


Doors round corners


Movable partitions


Welding curtain jibs


Fall arrest track systems
Before the crowds
---
by on 30-11-2015
This year marked the return of the LEEA LiftEx trade show as a stand alone exhibition and Niko Ltd were proud to be a part of it. For the first time at a LiftEx event Niko Ltd built a range of working products into their stand showcasing:


Freestanding Light Crane


Jib Crane with adjustable slewing limits


C-rail festoon cable systems for supply and divorced pendant control


Flat-form Festoon Cable and Pendant Cable


Manual and Electric Chain Hoists


Scaffolding Runway System


MAD EasyLoad Van Crane


The MAD EasyLoad Van Crane was launched by Niko Ltd in the UK in January 2015 and this was the first lifting exhibition where it was demonstrated.
Before the crowds...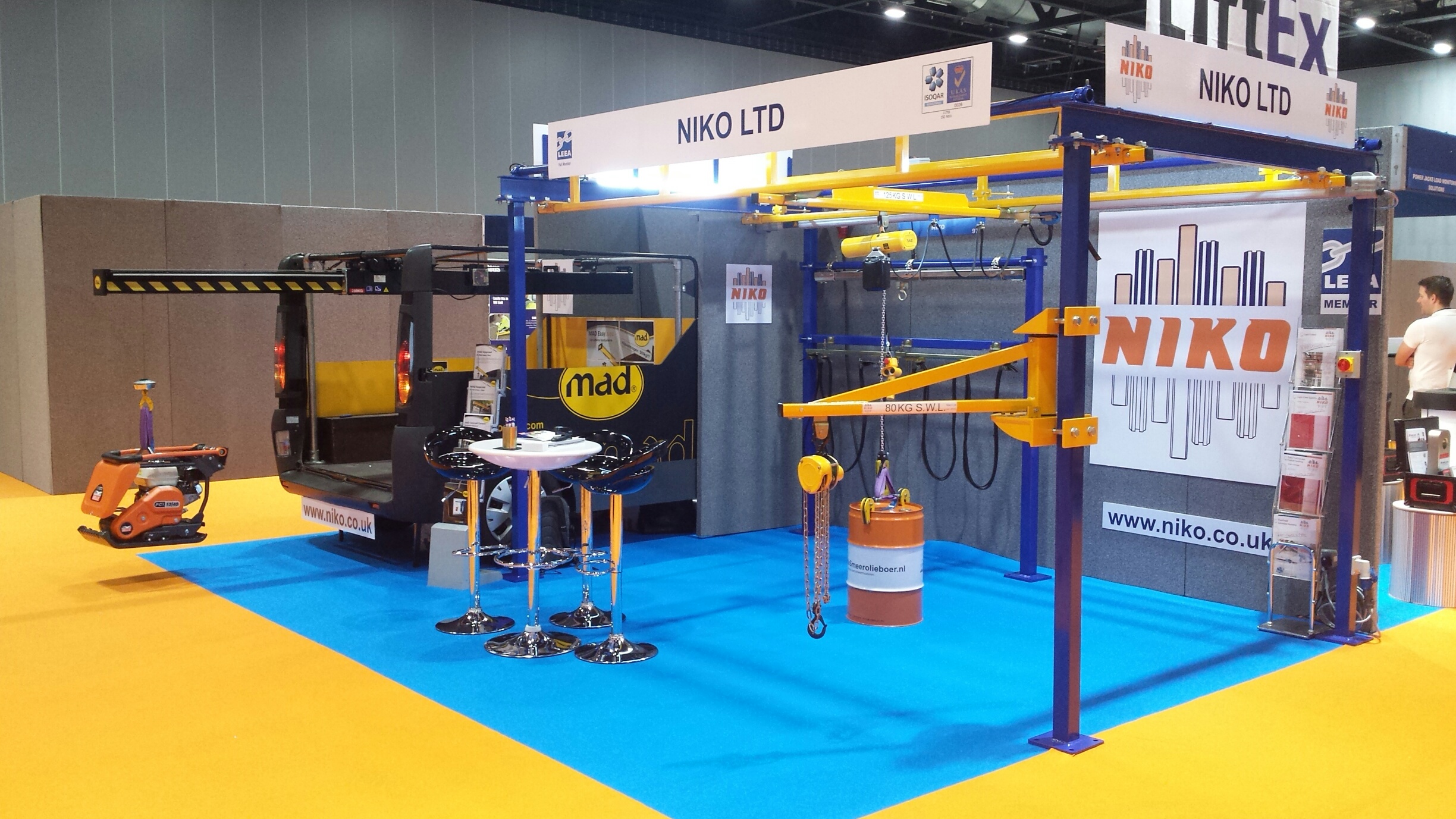 MAD EasyLoad Van Crane attracting interest...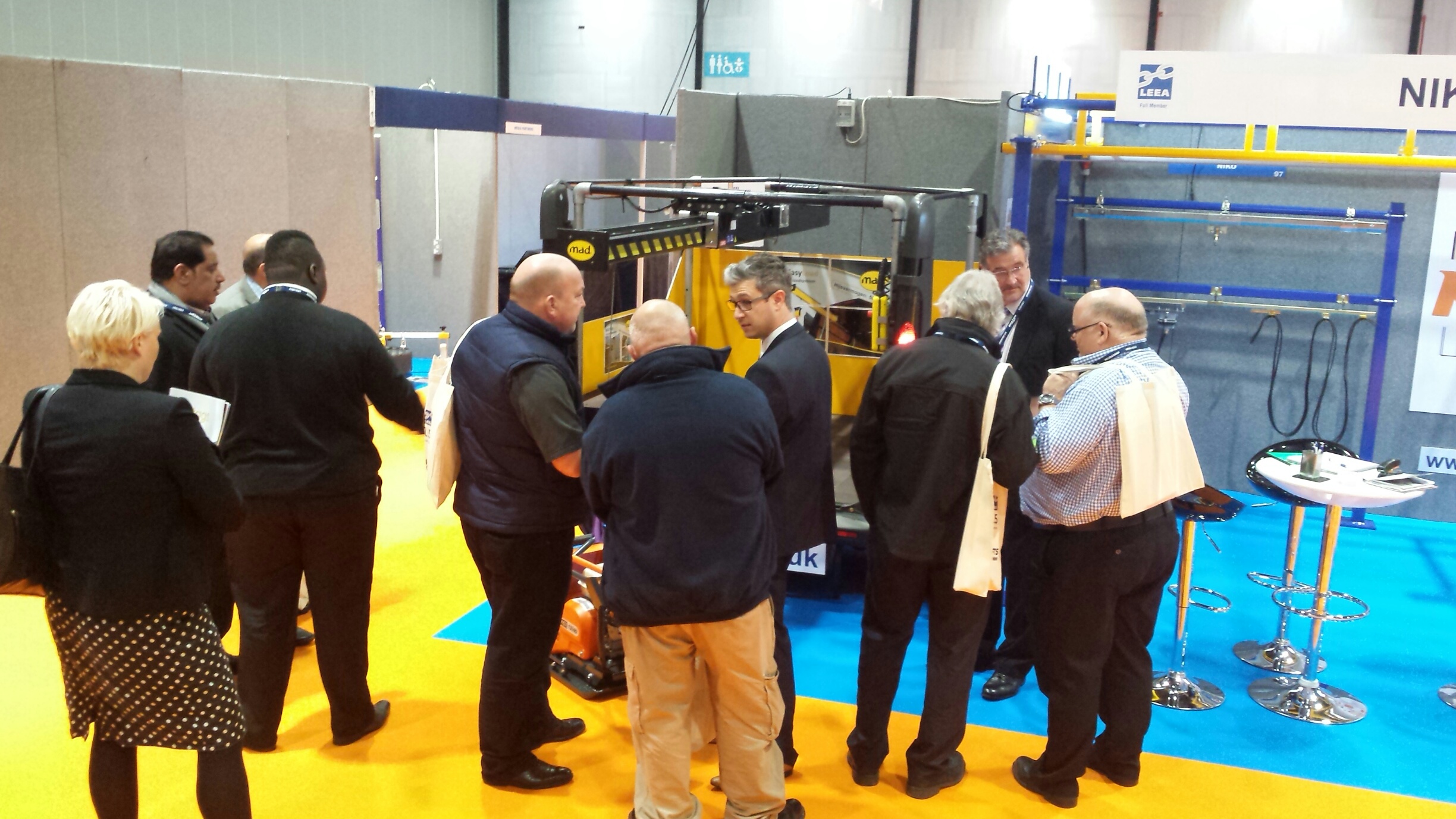 Niko's new Sales Apprentice Taf in action... (photo taken from LiftEx.org website)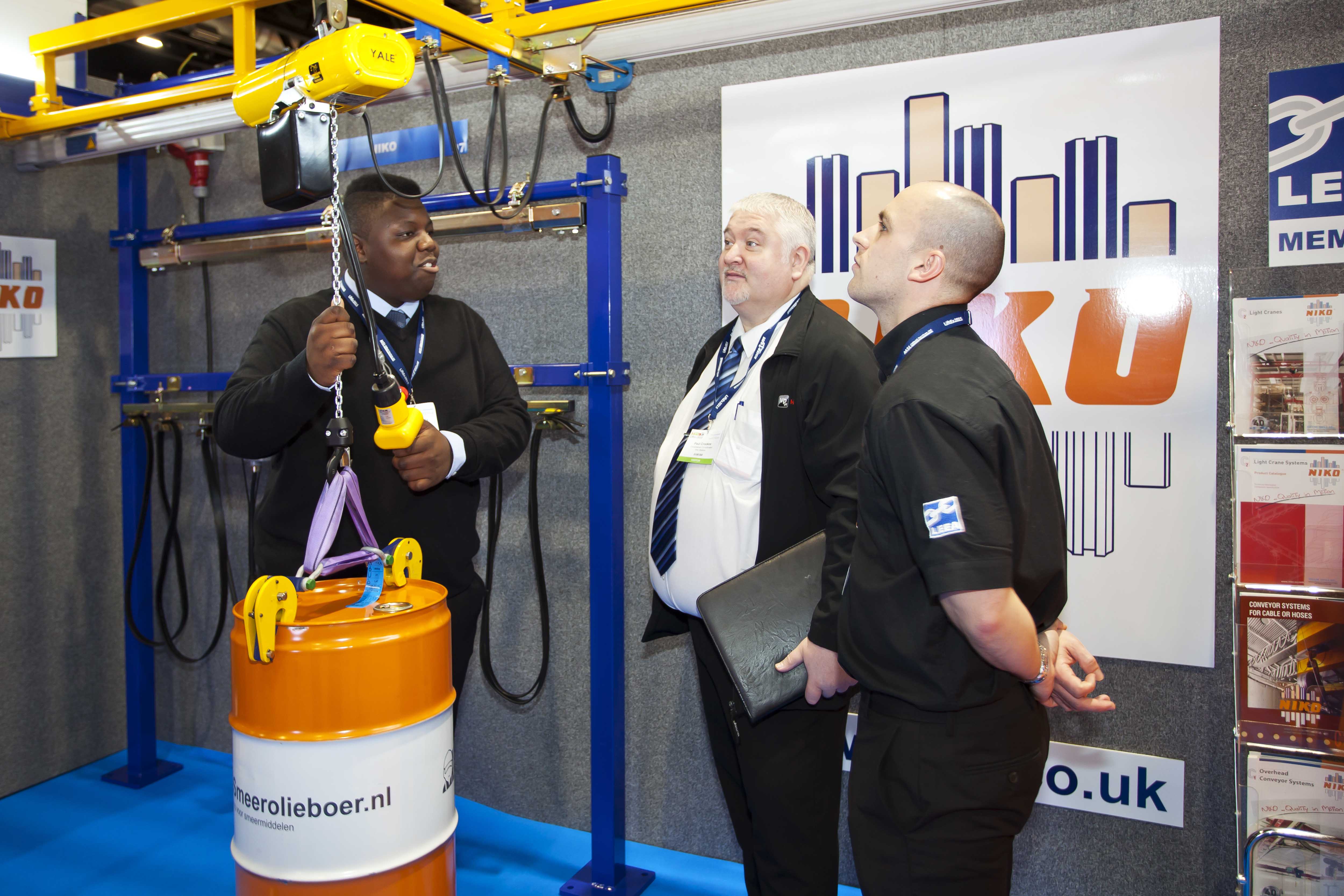 Niko Engineer Henry demonstrating the Light Crane System...
---
by on 01-12-2014
Niko Ltd are excited to announce we are now UK distributors for MAD EasyLoad.
The MAD EasyLoad system is a sliding cantilever beam crane that can be retro fitted to any van or lorry.
The EasyLoad enables a load to be lifted into the vechicle and positioned inside. It runs off the existing battery and does not require a seperate power source.
Find out more here: http://niko.co.uk/Cranes/MADEasyLoadVanLorryCranes/72/